Getting a free lawyer can seem like a daunting task. Fortunately, there are several organizations that provide free legal representation to people who are in need. If you're in a legal crisis, there are a number of ways you can find a free lawyer. In some cases, the government will even pay for a lawyer if you qualify for it.
Legal aid offices and Self-help clinics are both excellent places to begin your search. In some cases, you can call a hotline to speak with a lawyer over the phone. No matter where you live, you have options.
The first step is to contact the local courthouse. They can help you fill out an application for a public defender. They may also offer you a free consultation. This will give you a better idea of what to expect.
You may also want to check with the state bar association. Many bar associations have a lawyer referral service, which can connect you with a local lawyer for a nominal fee.
In some cases, you may be able to receive free legal help from a legal clinic. Legal clinics often take on cases within their particular areas of expertise. These may be criminal or civil cases. Some clinics even offer free legal help to nonprofit organizations.
Some state court systems also offer self-help centers and workshops. The self-help centers provide free legal information, as well as materials to help you complete forms. The free legal resources may not be able to answer all your questions, though.
The American Bar Association (ABA) also has a Find Legal Help program. This program is a matchmaking service that connects low-income clients with volunteer lawyers. The website has information on all the programs, and it also has a list of law school pro-Bono programs.
The National Disability Rights Network (NDRN) also has a listing of legal advocacy service providers. It is important to note that free legal help is contingent on the guidelines of each state.
Self-help clinics
If you're facing a legal issue, a self-help clinic may be an option. Although such centers generally don't provide legal advice, they can help you learn more about the law and how to go to court. These clinics often provide free computers so you can research your question and get answers for free. If you still need a lawyer, the staff at these clinics can refer you to other free or low-cost legal services.
Legal aid offices
How to get a free lawyer through legal assistance offices is possible for many people in need. These offices often referred to as legal services, provide free legal assistance to people with low incomes. The eligibility requirements for these programs vary, but generally, they will accept anyone who falls below a certain amount – usually a percentage of the government's defined poverty level. If you are currently facing a family law or domestic violence issues, you should contact your local legal aid office and ask the judge to appoint a legal aid lawyer to represent you.
You can also go online and look up a pro bono directory maintained by the American Bar Association. If you're looking for lawyers who will work pro bono, you'll find a list of law schools with legal clinics. In addition to legal aid offices, military members can get free legal help from state and local military organizations. The Armed Forces Legal Assistance program offers free legal assistance to members of the armed forces. Lastly, you can find legal clinics at your local law school or in your city.
Many legal aid organizations have websites, and they specialize in different types of cases. For example, the Pension Rights Center provides free legal assistance for pensions, profit-sharing plans, and retirement savings plans. Another helpful website is the Ask a Real Person website, which allows you to ask a government representative free of charge a legal question. You can find a local organization in your city or zip code by entering your address and zip code.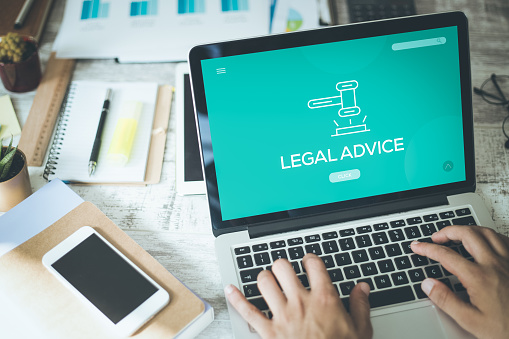 Legal services organizations
Many people do not have the means to hire a lawyer. Fortunately, there are several nonprofit legal services organizations that offer free or low-cost legal help to people in need. You can contact these organizations for information on their programs, or you can search for your legal need online. The list below includes some of the most prominent organizations in the city. Read on to learn how to find a free lawyer in your area.
The American Bar Association has a database of law school pro bono programs, but they cannot answer legal questions on crime. If you want free legal help for military members or veterans, you can visit Stateside Legal. Veterans and military members can get free legal help through the Armed Forces Legal Assistance program. And if you have a disability, you can use the National Disability Rights Network to find local disability advocacy service providers in your state.
Legal hotlines
If you're in need of a free lawyer and don't have access to a local firm, you can call legal hotlines to find out how you can get one. These hotlines operate around the clock and have attorneys on staff who can provide free advice and referrals for various legal issues. The Legal Aid Society of New York City is one of the largest free legal service providers in the city and provides free advice to those in need.
There are also senior legal hotlines in most states. These hotlines are staffed by attorneys who give legal advice over the phone. These lawyers are admitted to the bar in the state where they are located and carry malpractice insurance. Some of these attorneys provide brief services or refer clients to full-service attorneys. Some of these hotlines are affiliated with law schools. For more information on the hotlines, visit the Legal Aid Society's website.
Another source for free legal help is LawHelp. You can search by zip code or county and select what type of legal problem you have. Once you've found the type of legal help you need, you can choose a subtopic and read about eligibility requirements. If you'd like to get help with a special legal matter, you can also call the National Disability Rights Network to find legal advocacy service providers. This network lists organizations in every state and can help you access the best available legal services.
Legal aid
If you're looking for a free lawyer, you've come to the right place. Whether you need advice on business or family law matters, there are a number of organizations in New York City that can help. You can call these organizations directly or look online for a specific legal service. After you find an organization in your state, you can begin the process of applying for legal aid. You can also search by zip code to determine if the organization offers services in your state.
Depending on the jurisdiction, some legal aid programs will offer special considerations based on your financial situation. Some may also take into account childcare expenses, medical bills, or debts. Check with the program's office to see if you qualify. Outside of New York, you can also check with the New York City Bar's Legal Referral Service. The New York State Bar Association also has a Lawyer Referral Service.
If you meet the income requirements, you can apply for legal aid. Not-for-profit law offices typically offer free legal services for low-income residents. Most of them also accept people with public benefits, military veterans, and refugees. Some offices will only handle certain types of cases, but they're still an option. Just be aware that there are many different types of eligibility criteria. If you're unsure of your eligibility, contact the office nearest you.
Sliding-fee programs
If you can't afford a private lawyer but need legal advice, you may qualify for free or low-cost attorney's services. You can learn more about such programs through your state bar association or online. Some lawyers also offer a payment plan so you can pay over time. It depends on your situation and availability, though. For example, you may not be eligible for free lawyer services if you earn over a certain amount of money.
Criminal cases
Choosing a lawyer to represent you can be a daunting task, but a public defender can be a great option for many. They can provide you with an additional layer of protection and work to protect you from the potential consequences of your actions.
The right lawyer is invaluable in any case. They know how to navigate the legal system and can help you fight back. They know how to handle the prosecution and work on your behalf to reduce your sentence or appoint a plea bargain.
If you have been charged with a crime, you should consider hiring a lawyer to represent you. This is not only the best way to protect your rights, but also gives you peace of mind. A good lawyer can be the difference between freedom and a prison sentence.
In addition to knowing your stuff, a good attorney will also know how to deal with the prosecution and negotiate a plea bargain.
Indigent Representation
Currently, the federal criminal justice system is in dire need of reform. A recent estimate suggests there are about 4,450 federal crimes in the U.S. Code, and this number is increasing as the population grows. If we assume the cost is $250 million per year, then this is a staggering number. In addition, a national cap on criminal defense counsel caseloads would ensure that all defendants have adequate representation.
The National Resource Center on Crime and Delinquency recently released a comprehensive report on the indigent defense system. The report identifies numerous structural and performance problems.
The report focuses on issues such as ineffective lawyering, inadequate resources for investigators and expert witnesses, and inadequate training programs. The report also details the problems with excessive caseloads for defense attorneys. The report concludes that the state is not meeting its constitutional obligation to provide adequate indigent representation.
The report also cites several problems with the county-based indigent defense system in New York State. These problems include the lack of independence of the system, built-in conflicts of interest, and a lack of oversight.
Legal services organizations and clinics
Several legal services organizations and clinics offer free lawyers for people who cannot afford to pay for legal assistance. These organizations typically provide free legal advice and representation for individuals who are experiencing poverty, have disabilities, or are members of the military. Typically, these organizations are funded by the state bar association and take cases from the low-income population.
The National Disability Rights Network helps locate legal advocacy services providers in your state. You can search for providers by county, zip code, or type of legal problem. You can also read the eligibility requirements for each organization.
Another way to find free legal help is to contact your local bar association. These organizations typically provide free legal advice and referrals to private attorneys. However, they may not be able to take your case because they do not have the funds to do so.
You can also find legal assistance through your local government agency. Some government agencies and law schools provide free legal services to low-income individuals.
How to Find a Good Patent lawyer
https://www.patentpc.com/blog/do-i-need-a-lawyer-to-file-a-provisional-patent. Having a patent lawyer can be a valuable tool for inventors and businesses. Having a patent can help you maximize your invention, prevent theft of intellectual property and protect your competitors from the same. When it comes to finding a good patent lawyer, make sure you take a look at their credentials.
First and foremost, you'll want to make sure your patent attorney has been in business for a while. An attorney with a long track record and experience in patent infringement matters is a good candidate for your company's patent needs. A patent attorney will also be more than willing to provide you with a quote before he begins working on your patent.
A good patent attorney should also be able to communicate effectively with his clients. A lawyer should also have a solid understanding of the technological complexities involved in creating and submitting a patent application. A lawyer should also be able to meet deadlines. If your patent application is poorly written, it may require rewriting by your attorney.
The best way to find the right patent lawyer is to ask other inventors or companies if they have any recommendations. You should also ask for a cost cap before getting started. Generally, an attorney will charge you more than an agent will, depending on their clientele and the scope of work.
The US Patent and Trademark Office (USPTO) is responsible for granting patents. To be granted a patent, you must first register your invention with the office. In order to register your invention, you will need a patent attorney who is licensed in the state where you live. In some states, you can use a patent agent instead. However, a patent attorney is considered the more effective way to protect your patents.
The best patent attorneys also have a knack for marketing. They may be able to help you secure patent rights for your invention, or even help you avoid pitfalls along the way. A patent attorney should be able to advise you on what constitutes a valid invention and what does and doesn't constitute an infringement. If your invention is patentable, a patent attorney can help you maximize your invention's potential by helping to identify and remove prior art.
The most important factor to consider when hiring a patent attorney is their ability to understand your invention. A patent attorney needs to be able to evaluate your invention's uniqueness and its value to the marketplace. A patent attorney should also be able to tell you if your invention is a good fit for the patent system.